Products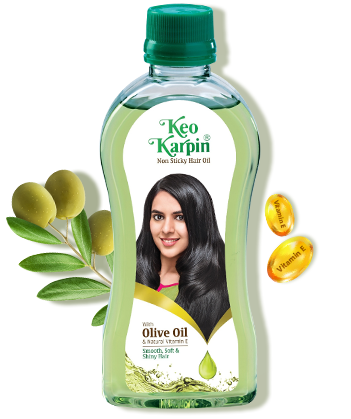 Keo Karpin Hair Oil (Non Sticky Hair Oil)
Enriched with Olive Oil and Vitamin E
The first non-sticky hair oil in India has stuck with generations of users.The additional properties of Olive oil & Vitamin E make your hair soft, smooth and shiny by nourishing them from the roots.

Nourishes Hair

Repairs Split Ends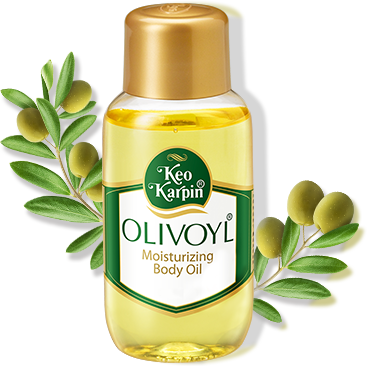 Keo Karpin OlivOyl (Moisturizing Body Oil)
With the goodness of Olives
A lightweight, non-sticky formula to keep your skin moisturised all day long. The moisturizing body oil is enriched with the choicest Italian olive oil and lanolin to give you soft, glowing, supple skin.

Non-Sticky Oil
Soft, Glowing & Youthful Skin
Keo Karpin Herbal Body Oil
Rejuvenating Ayurvedic Massage Oil
This light and non-sticky herbal body oil is formulated with the goodness of Ayurveda using olive oil, neem & haldi to bring forth your supple & glowing skin while leaving behind a mild fragrance of sandalwood.
Non-Sticky Oil

Non-Staining Oil
Sandal Fragranced

Goodness of Neem Haldi & Olive
Our Media Release